Retail Employee Overtime and Break Laws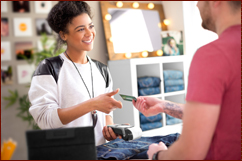 Managerial misclassifications and other wage violations are rampant in the retail industry. Over the past five years, dozens of retail chain stores, restaurants, fast food outlets, and video stores have paid tens of millions of dollars to settle class action overtime claims because managers, assistant managers and/or management trainees were misclassified as overtime exempt. The top wage violations in the retail industry are:
If your employer is violating the retail overtime pay laws, you (and other employees) may be entitled to thousands of dollars of back pay. Please contact us for a free and confidential case evaluation or simply to learn more about retail workers and the overtime pay laws.