Construction Wage Laws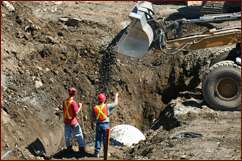 In the particularly competitive construction industry, many employers shortchange employees in an attempt to bolster narrow profit margins. Often, construction work is contracted to smaller subcontractors who must compete against numerous other contractors to win bids. As a result, they face an intense pressure to lower the cost of their services, often at the expense of worker wages. As a result, thousands of workers in this industry have had and are having their wages stolen by their employer. The top wage violations in the construction industry are:
If your employer is violating the construction overtime pay laws, you (and other employees) may be entitled to thousands of dollars of back pay. Please contact us for a free and confidential case evaluation or simply to learn more about construction workers and overtime pay laws.