Service and Installation Wage Laws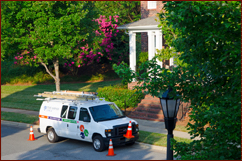 Tens of thousands of service technicians and installers work for cable, dish, appliance, security, and other industries supplying equipment and services to residential and commercial properties. Often, to increase their profit, the companies that hire service technicians and installers will look for ways to cheat workers out of their wages. The top wage violations in the service/installation industry are:
If your employer is violating the service/installation overtime pay laws, you (and other employees) may be entitled to thousands of dollars of back pay. Please contact us for a free and confidential case evaluation or simply to learn more about service/installation workers and the overtime pay laws.